Licenced Guide in Graz / Austria Guide
Katharina Treitler
Niesenbergergasse 57а/12
A-8020 Graz, Austria
Tel: 0043-(0)650 – 957 96 57
katharina.treitler@gmail.com
Object of the company: State-certified tourist guide
Trade regulations: www.ris.bka.gv.at
Company court: LG Graz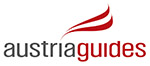 Member of the Austrian Chamber of Commerce – Association of Leisure and Sports Companies
Privacy Statement
The protection of personal data is an important issue to us. Therefore, we process your data exclusively on the basis of the legal provisions (DSGVO, TKG 2003).
Please find here the main points of data processing on our website.
Storage and processing of data: Inasmuch as our website offers the possibility of entering personal or commercial data the surrender of these data results on the part of the user on specifically voluntary basis. The given data by the user will be treated strictly confidentially in accordance with the applicable data protection laws.
Use and disclosure of personal data: Your personal data entered it our contact form will be used exclusively for answering to your request or booking. Your data will not be given to third parties.
Your rights: You can also exercise the right of information, correction, deletion, limitation, data portability, revocation, contradiction. If you think that your data is processed in contradiction to data protection regulations or your claims of data protection have been violated in any other way, you can file a complaint to the supervisory authority. In Austria this is the data protection authority.
Confirmation of identity: In case of doubt we can request additional information in order to confirm your identity. This serves to protect your rights and privacy.
Changes to our privacy statement: We reserve the right to change this privacy statement at any time in compliance with the current data protection regulation. For the usage of our online services always applies the privacy statement in the edition available online at the moment of your visit.